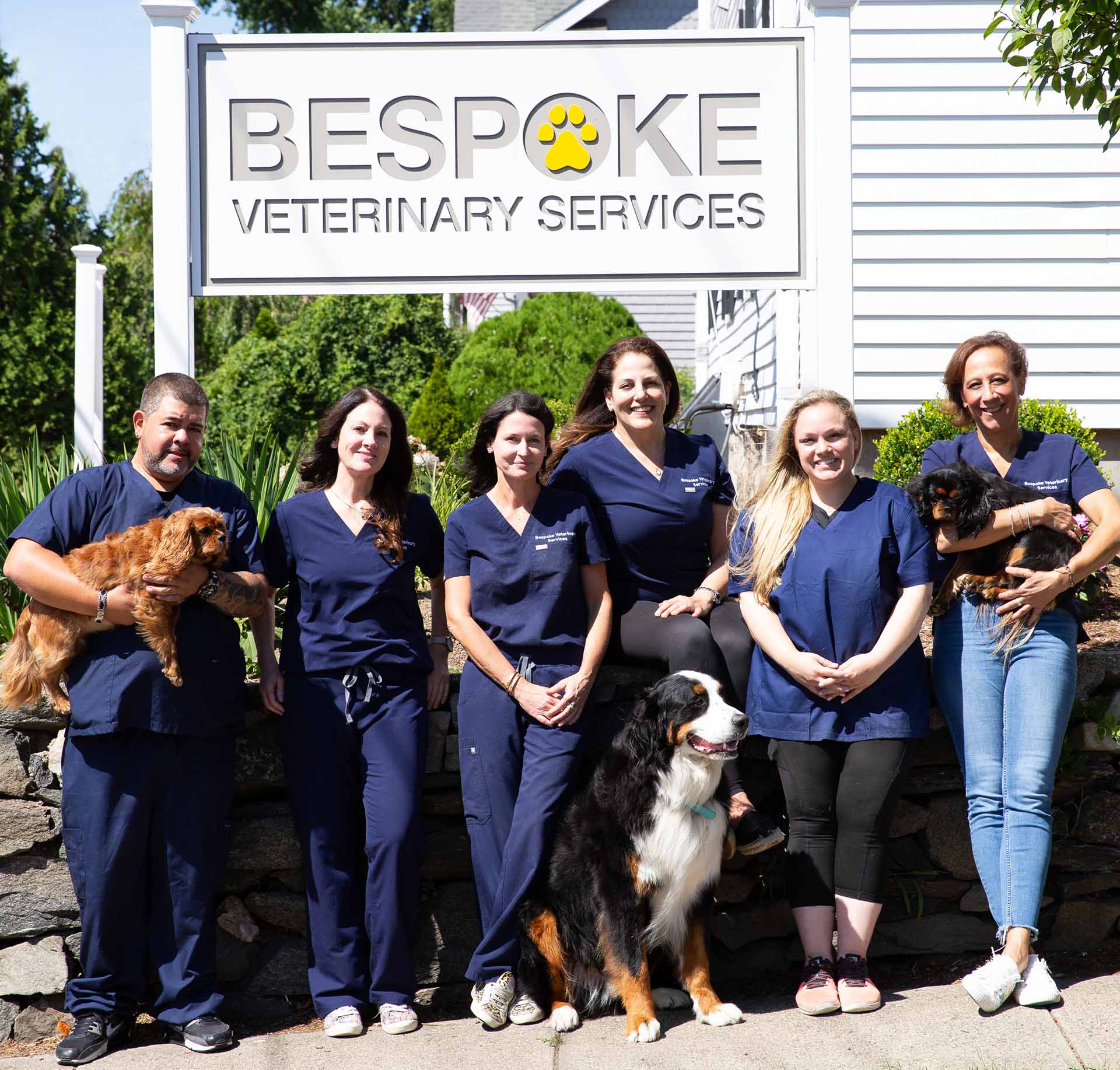 Dr. Jessica Melman
Dr. Jessica Melman is a third-generation veterinarian with both her father and late grandfather as veterinarians. Growing up surrounded by animals and observing her grandfather and father in their veterinary clinics, she realized that her calling was veterinary medicine. Dr. Melman graduated from the University of Pennsylvania School of Veterinary Medicine in 2003 and completed an internship in Small Animal Medicine & Surgery in New York City. Following her internship, she practiced veterinary medicine in New York City for 10 years and in San Francisco for 3 years. Dr. Melman's dream was to provide quality and customized concierge veterinary services to patients and clients in the comfort of their own homes. After returning to the East Coast in 2016, Dr. Melman committed to fulfilling this dream and introduced Bespoke Veterinary Services. After providing exceptional in-home veterinary care, Dr. Melman took her dream further and opened a modern, beautiful, state-of-the-art veterinary clinic in Southport, CT the spring of 2022. This clinic has allowed her to provide an even higher quality of medicine and a more personalized experience for her patients and clients.
Dr. Melman, known as Dr. Jess, lives in Weston, CT with her two children and menagerie of animals. She started Good Hill Haven Farm in 2019. She has dogs, cats, fish, chickens, goats, sheep, cows, and a pig. Many of these animals she rescued. Besides working and farming, Dr. Jess enjoys exercise, traveling, and cooking, and loves to share her animals and home-cooked meals with her family and friends. And must mention that Dr. Jess is crazy about Cavalier King Charles Spaniels!
PH DR. MELMAN: (203) 360-2371, [email protected]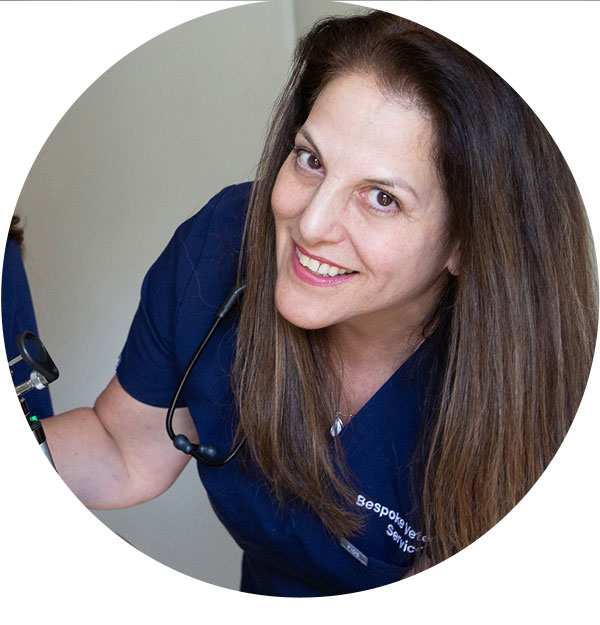 Dr. Allison Duman
Dr. Allison Duman grew up in Short Hills, New Jersey. She obtained her Bachelor of Arts from Columbia University and became an Emergency Medical Technician while completing her pre-veterinary requirements. Dr. Duman graduated valedictorian from the University of Minnesota College of Veterinary Medicine. She completed a rotating small animal internship at Colorado State University's College of Veterinary Medicine. Dr. Duman worked in South Africa capturing, treating, and releasing wildlife including lions, elephants, rhinos, giraffes, buffalo, warthogs, cheetahs, hyenas, hippos, zebras, wildebeest, impalas, and other antelopes. After moving back to New York she met her husband and has since had three children; boy and girl twins and a younger daughter. Dr. Duman worked for many years practicing small animal medicine in NYC. She recently moved full-time to CT with her family, including her two dogs, Lionel and Maisie.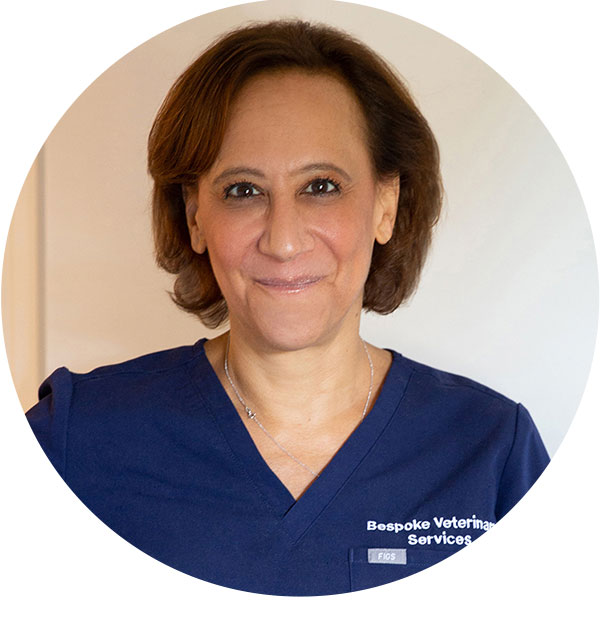 Gloria Mauro
​Gloria Mauro has over 30 years of experience in the customer service industry. After receiving her Undergraduate degree in Psychology from The University of Connecticut, Gloria obtained a Master's Degree in Community Counseling. She spent many years working with the underserved as an Educational Advocate. While pursuing her education, Gloria worked in the restaurant industry and never left, always keeping at least a part-time role.
When the pandemic hit, Gloria knew she did not want to return to the restaurant industry, she wanted to work with animals. Coincidently, her best friend's veterinarian was looking for an Office Manager and the rest is history! She has been at Bespoke since August 9, 2021.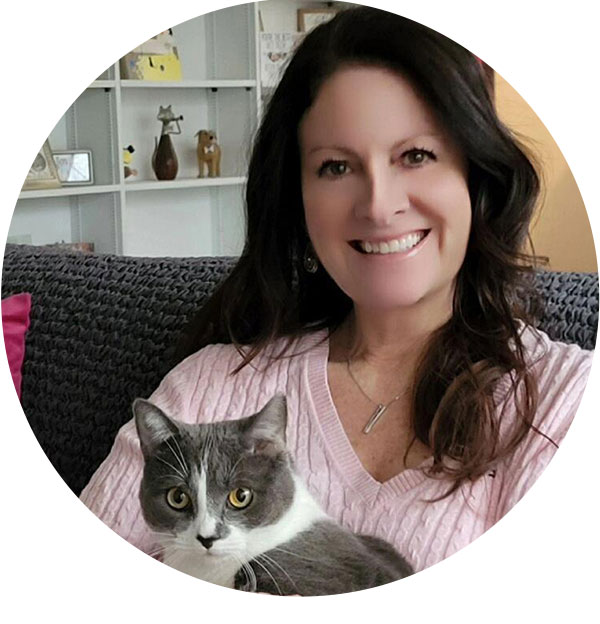 Karen Cosco
Karen Cosco has over eleven years of experience in the veterinary industry working in both specialty medicine and general practice. She received her Bachelor's degree from Wheaton College and her Veterinary Technician degree from Norwalk Community College, graduating with honors. Karen has been a certified dog trainer for over 20 years.
Karen joined Bespoke Veterinary Services in October 2021. She looks forward to sharing her experience and enthusiasm with this growing practice.
When not working, Karen enjoys live music, any beach activity, her beloved New York Mets, and spending time with her two cats, Alastair (who is very camera-shy) and Brynnlee.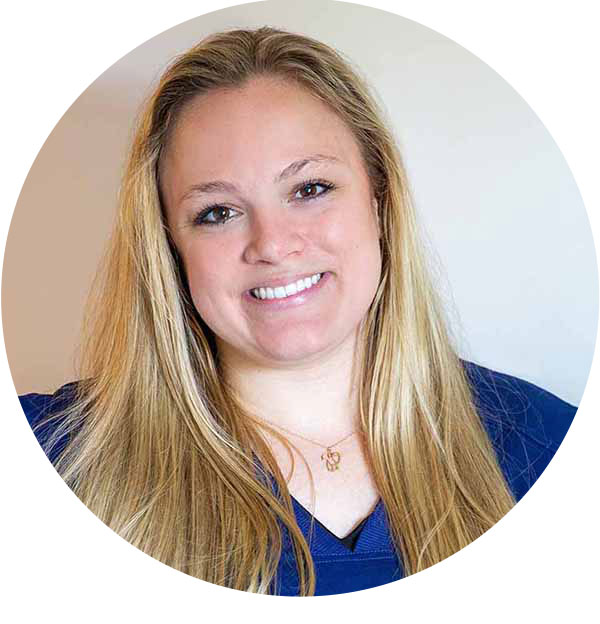 Sarah Suckow
Sarah Suckow is a Fairfield County native, having grown up in Darien, Connecticut. She received a Bachelor of Business Administration and a Bachelor of Arts in Sport Management from the University of Michigan. Sarah has worked with Dr. Melman since January 2019, making her the Bespoke Veterinary Services veteran! She has also worked at Cornell University Veterinary Specialists in the Emergency and Critical Care department. Sarah likes to fill her free time by volunteering at a local horse rescue, helping Dr. Melman with her farm and watching the New York Rangers. And her dreams have come true! Sarah got into the University of Missouri College of Veterinary Medicine and will be starting this Fall 2023; a hopeful 2027 veterinary school graduate/veterinarian.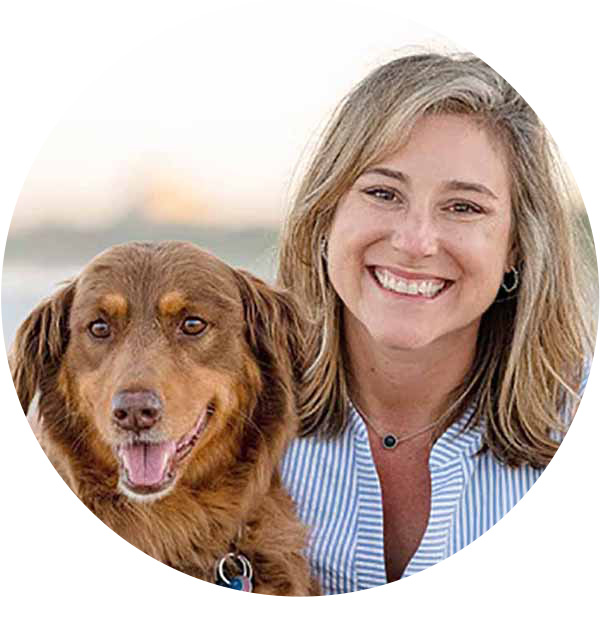 Liz Doyle
Ask anyone, Liz loves dogs, especially Golden Retrievers.  In 2017, after a long career in sales and marketing, Liz found her true life's passion for working with dogs as a groomer.  Trained by a popular local dog grooming salon, Liz soon gained popularity with her client base, developing many wonderful relationships with the dogs she groomed and their families. While the pandemic closed some doors, new opportunities were born.  Dr. Jess had been caring for Liz's dogs for the last 5 years, so when grooming was added, Liz knew Bespoke was exactly where she belonged.
Liz received her Bachelor's degree from The University of Scranton.   She's an active volunteer with Yankee Golden Retriever Rescue doing home visits, transport, rescue, and fundraising.  She is also a proud supporter of the Morris Animal Foundation Golden Retriever Lifetime Study.  The study's purpose is to identify various risk factors for cancer and other diseases by following 3,000+ Golden Retrievers from life to death; making this study the most comprehensive in US history. Liz lives in Easton with her husband and 3 dogs; Finnegan, Reese, and Enzo.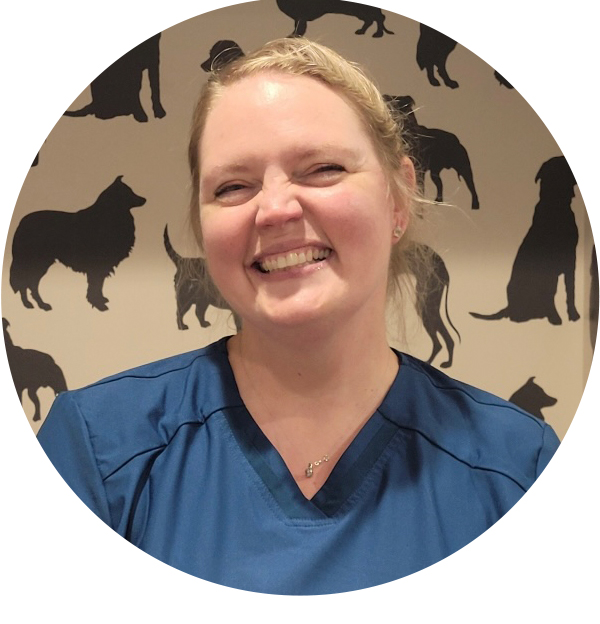 Tara McNama
Tara has been a licensed veterinary technician for twenty years, with twenty-three years of experience in both specialty medicine (oncology) and general practice. She received her bachelor's degree from Fordham University and her veterinary technician degree from Mercy College. 
She was born and raised in New Rochelle, NY and moved to Fairfield, CT in 2008 with her husband. They have two sons, Darin and Liam, two cats (Birdie and George Monkey) and two dogs (Logan and Charlotte). 
Outside of work, Tara enjoys attending continued education lectures and spending time with her family.  While working, she loves sharing the knowledge and information she has gathered over the years with her team in order to optimize patient care and enjoys educating clients as well.